The winner of the Target giveaway is… Laura Grieb!

Congratulations, friend!

1. Spent some much needed quality time with my sister last weekend (and our family from western Mass). I just want her to live much closer.

2. Ran my very first giveaway this week to celebrate 10k page views (now nearing 13k!) and 100 Facebook likes (now 111!). Super exciting!

3. Being featured on Style. Me. Pretty. I can't even handle it.

4. Annmarie Swift Photography. That's my heart. And I shared it :)

5. Ended my summer nannying with a trip to the most perfect beach at Stage Fort Park. Not as exciting as last week's sequel to Pocahontas, but just as summery and lovely.
In addition to the usj (Short for usual. How do I even spell that?!) H54F, I'm co-hosting again today! :) be sure to stop by and share your link!
This is what said about the CLIMB and being a co-host:
"I noticed a definite increase in my facebook following and I also went over 100 GFCs for the first time after hosting. I now have 543 followers on Facebook up from less than 200. I also saw an increase in my bloglovin traffic, going from just 20 followers to 85."
So you see – Networking really does work!!!
_________________
Follow the Host & ALL of the co-hosts below
_______________
Host: 

Angie @ 
Co-hosts:  Sara @
Lorna @
  Susan @
            Anne @
            Annmarie @
_________________________________________________________________________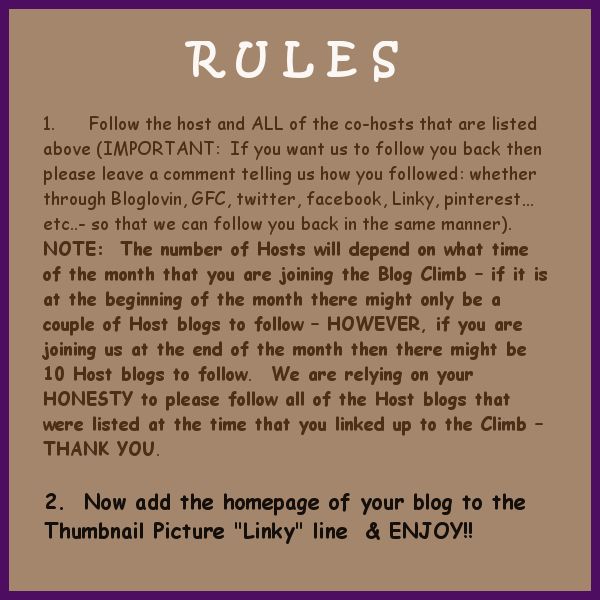 The Host – Angie from godsgrowinggarden.com will be giving a FREE "Weekly Ad" space to anyone who co-hosts this Blog Climb !